Peaceful Solutions Counseling Services, LLC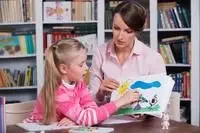 I am glad that you have found that today is a day to consider a change, consider options, and consider growth for you or a family member. Here at our office we pride ourselves on assisting individuals to explore what would best fit the presenting situation they would like to work on.
Here we try to accommodate schedules and offer appointments as early as 7 am. This assists our families and school aged children. This allows an opportunity to accommodate busy and hectic schedules after school activities and the needs of the family. Our Afterschool hours are limited.